HP ZBook 200W Thunderbolt 3 Dock for zBook 17 G3
Create a remarkably powerful and streamlined mobile workstation workspace without the clutter with the HP ZBook Dock with Thunderbolt 3.[1] Get expansive device, display, and network connectivity plus simultaneous charging of your system through one simple cable from the dock to your HP ZBook.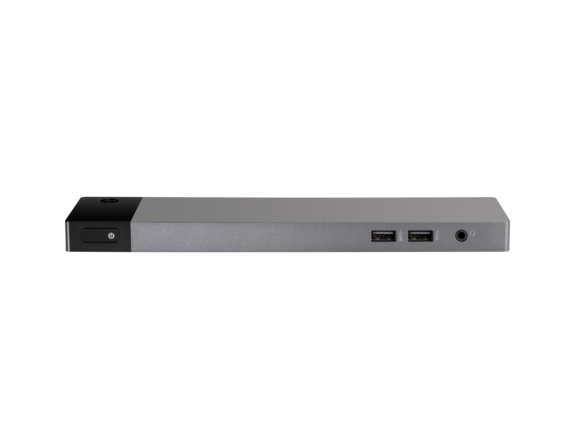 Amplify your mobile workstation
Have a lot to attach? No problem! Link up to 10 devices at once through ports that include Thunderbolt™ 3[1] (which also supports DisplayPort 1.2 and USB 3.1 Gen 2), four USB 3.0, RJ-45, VGA, combo audio, and two additional DisplayPorts.
Charge and connect
Rapidly replenish your HP ZBook's power after a demanding day with an impressive charging station that passes power directly through a Thunderbolt™ 3 power cable to your HP ZBook.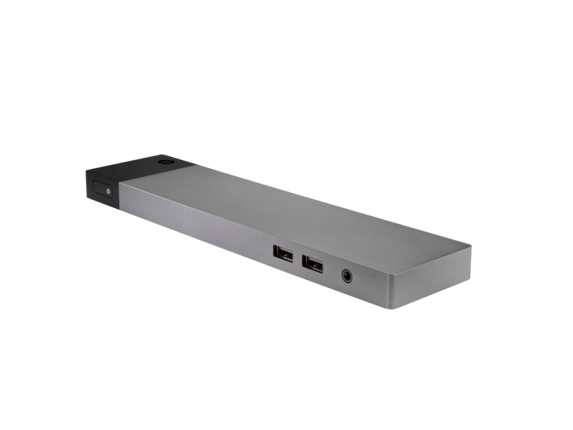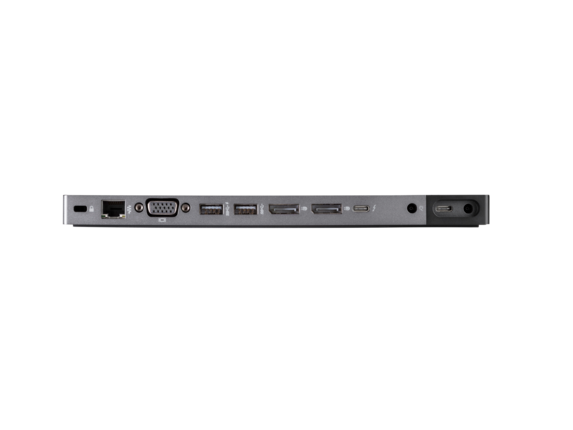 Experience an office on the go
Get stunningly easy setup on a dock that is small enough to take with you. Slip the dock into your briefcase and initiate charging, expansion, and wired networking with one cable.
Tidy up
Proudly display this sleek and efficient solution in the office, or tuck it away and clean up your workspace for good. Either way, no more cables and no more clutter to worry about.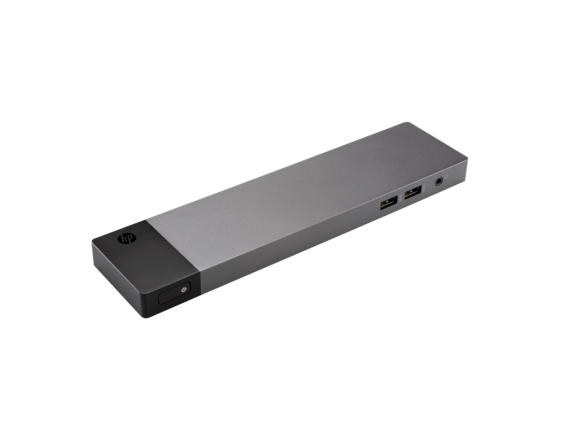 Return & exchange information
HP.com will accept returns or exchanges for this product up to 30 days after delivery.
Ports
Combo audio jack connects to headphone; Connect to standard USB devices; Energy-efficient Smart AC adapter features integrated surge protection to help against power fluctuations; Connect to USB devices; USB-C port provides external device charging up to 15 watts; Two DisplayPort 1.2 ports, one VGA, One Thunderbolt/Power Cable for video connectivity; One Thunderbolt/Power combination cable connector, One 4.5mm power input; Supports HP Cable Locks. Also supports HP Dual Head Cable Lock; Gigabit Ethernet port; 3 USB 3.0 ports; 1 powered USB 3.0 port;
Compatibility
Compatible with the: HP ZBook 17 G3, HP ZBook 15 G3, HP ZBook Studio G3.
Dimensions (W X D X H)
9.06 x 2.24 x .69 in
Weight
0.5 lb
Warranty
One-Year limited warranty.
What's in the box
Dock; Thunderbolt/AC power cable; AC Adapter and Documentation.
Return & exchange information
HP.com will accept returns or exchanges for this product up to 30 days after delivery.
Do you have any questions?
Ask a Videoguys adviser about this product. More
Our knowledgeable sales staff is available Mon-Fri, 9am – 5pm ET to help answer any questions you may have regarding system recommendations, compatibility, features and more. Call us at 800-323-2325
Free Tech Support
Shop with confidence with us here to help. More
Videoguys technicians are the best in the industry and are available Mon-Fri, 9am – 5pm ET to help you get your system up and running. We can even help you get in touch with the manufacturer's Help Desk when needed. Call our tech directly at 516-759-1611
Satisfaction Guaranteed!
30-day money-back or exchange on all purchases. More
We have FREE Tech Support and a 30-day money-back guarantee on all products we sell. If we can't help you get your video editing and production purchase working, you can return it for a refund or we can exchange it for a replacement or apply the value of the product you returned toward the purchase of a different product. If you choose to exchange your purchase, we give you a fresh 30 days to make it work!